A Bodyguard is primarily hired to protect someone at risk due to their financial status, political affiliations , geographic location, due to specific threats, or a public social stature. Someone from an abusive relationship may also seek professional security if they are in fear of their abuser returning. Whether you are searching for top Los Angeles or New York Bodyguards, or aka Personal Protection Specialist anywhere around the globe, it is essential to know the role your Bodyguard plays in your personal security.    
Hollywood often portrays professional security personnel as huge, muscle-clad, body-builder types, or suit-wearing hitmen. That realistically is not the case. Professional Bodyguards are usually athletic, expertly trained, and highly intelligent men and women. Many of them are ex-military or law enforcement professionals. 
Choosing a Male or Female Bodyguard
Although the stereotype for Bodyguards is male, there are several advantages to choosing female security, mainly if the Client is a woman. They can blend more easily into specific scenarios and accompany a woman into a restroom or dressing room. A female Bodyguard is more apt to surprise a potential attacker, catching him/her off-guard. 
While male and female Bodyguards can perform the same tasks, one gender may be more beneficial than the other in some scenarios. For example, in certain cultures, female Bodyguards are preferred for looking after wives and daughters, and male Bodyguards are favored to protect the men.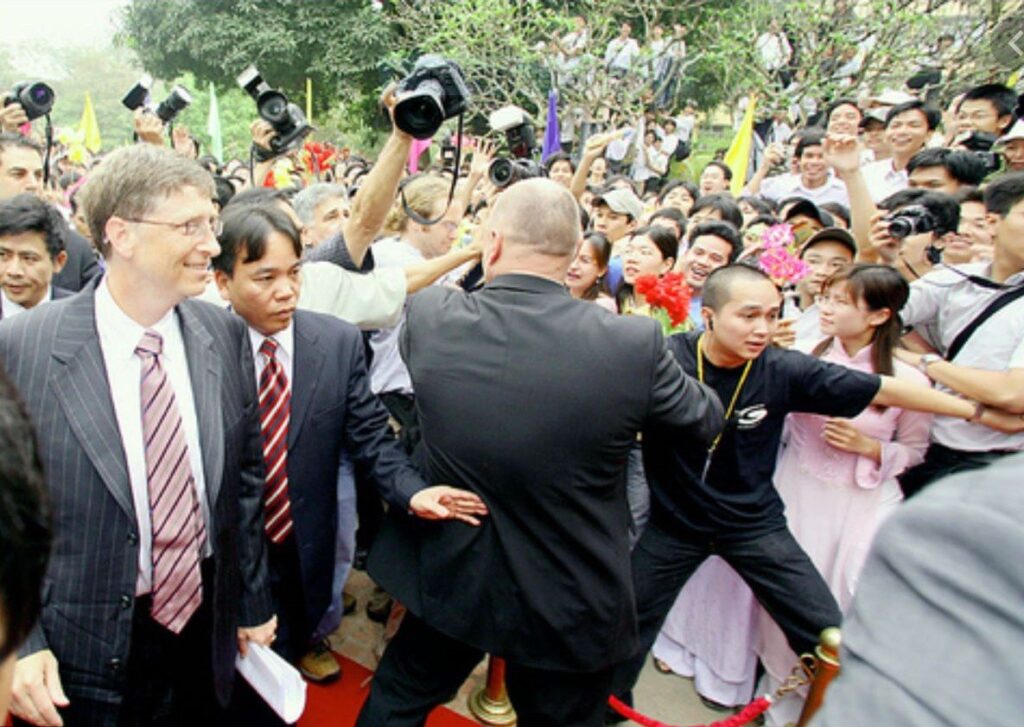 Things to Expect When Hiring a Bodyguard for the First Time
If it's your first time hiring a Bodyguard or you're welcoming a new security member to protect you, it's important to realize they need a settling-in period. Bodyguards are highly trained professionals that take their work seriously and focus on getting up to speed with you, your family, and your security status as quickly as possible. 
Professional security professionals are always thinking ahead, anticipating potential problems, and minimizing threats to the client. Providing them with as much information as possible regarding you, your family, habits, workplace, and other vital details helps them keep you safe. 
Knowledge of your schedule and workplace allows Bodyguards to assess security levels in the area, enabling them to mitigate routes of attack, plan escape avenues, and know where the nearest emergency hospitals are located. Once a Bodyguard is familiar with your routine, they are in the best position to protect you. 
How to Make the Security Process as Safe as Possible
It would help if you allocated a nearby place for your Bodyguard to stay while you are at work or in locations, if they cannot accompany you. You should never consciously try to evade personal security since they cannot guarantee protection if they do not know where you are.
Although combat training and weapons are helpful if an altercation occurs, this is generally a last resort for Bodyguards. Their goal is to prevent an incident before it occurs or to protect and evacuate the client in the event of an issue. Surveillance and communication technology are vital to your protection. Providing surveillance access is extremely important. It is also advantageous to remain in regular contact through cell phones and two way radios. 
Clients should not assume their Bodyguards are there to provide any other service than security. They should not be treated as personal assistants for carrying bags, running errands, or babysitting. 
Do not Compromise on Security
If you have any concerns for your or your family's safety, you should take affirmative action. By hiring a licensed and insured Bodyguard from an experienced company, you will have access to a highly trained and experienced security professional.