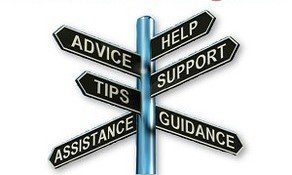 In a world fraught with deception; scams, hacking, misinformation, fraud, criminal conduct and infidelity one might find themselves seeking the help of a private investigator also known as a private detective and PI.
This article is intended to enlighten anyone seeking the services of a private investigator and what they should be aware of before hiring a Private Detective. Know this! Not All Pi's are qualified.
Confidentiality Is Imperative
Before discussing a situation with a Private Detective, it is advisable to ask whether the discussion with them will remain private and confidential. The PI should make it abundantly clear that anything discussed will be confidential. If they fail to assure that the conversation is confidential, it would be best to discontinue the communication.
Once the private detective is hired, they are required to present their client with a retainer agreement. The agreement should state that all communications and reports will remain as confidential communications and upon a client's request any report prepared by the PI will be released to the client for their private and exclusive use. The agreement should also provide a clause saying that if ordered by a judicial mandate, a report will be handed over to the court.
A retainer agreement should state the nature of the investigation and the amount of the retainer fee required. A proper retainer agreement should include a provision saying that the retainer fee cannot exceed the stated amount unless the client authorizes an increase of the retainer in writing. Furthermore, the agreement should disclose when the investigation will commence.
Occasionally, the detective may incur and pay for some necessary expenses during the assignment. A list of possible expenses should be included in the agreement which would be deducted from the retainer, if applicable.
Experience Matters
As a potential client, it is perfectly acceptable to ask a private investigator how long they have been conducting investigations and also what kind of investigations they perform most often before hiring a private detective. For example, do they specialize in any one particular field?
Some investigative specialties are; investigations for attorneys,  investigations on behalf of insurance companies regarding insurance fraud, corporate investigations that encompass numerous issues, small to large businesses investigations and infidelity investigations. It is not possible to name every type of investigation requested as they vary so much. Almost all investigators perform services for a variety of people with real problems and severe concerns.
The diversity of a PI's assignments is a barometer of their overall knowledge and experience. While searching for a reputable investigator, it is advisable to look for reviews from their clients on the investigator's website. Usually, references from lawyers and CEO's are more trustworthy because they often are written on company letterheads, and that allows them to be verifiable.
Private individuals who write testimonials most often do not disclose their entire name. Therefore, it's difficult to determine if a private person's reference letter is authentic. The Better Business Bureau is another excellent resource to look up a private detective's rating, before hiring a private detective.
How to Request an Investigation
Describing a particular issue to an investigator for the first time can be emotionally involved. Please be mindful of the fact that most people seeking the services of a private detective have never done so, and nearly all are somewhat uncomfortable about discussing a personal matter with a stranger. When describing your issue be very clear about all details and try not to wander into areas that do not pertain to your particular issue which should be the investigative goal. Try to stay focused on what the detective should do. Ask the detective if they have ever conducted an investigation similar to the one you presented. There are two ways the conversation will turn out.
Either the investigator was attentive and understood your investigative request, and they explained what would be the best method to accomplish your goal, or they appeared disinterested and were not paying attention. Go with who sounded most professional or move on to another investigator if the experience was unfulfilling and uncomfortable. A lack of interest coming from the investigator translates to a lack of focus and poor results at the conclusion of the investigation.
The Birth of an Investigation:
Think of a blank blackboard. Then, little by little entries are written in that being to tell a story, and that is how investigations usually start. Much depends on upon what the client knows and has in the way of documentation. Sometimes a client can only offer what they know and nothing more. The following are a few examples of how an investigation begins.
Legal Investigations and Litigation Support:
Attorneys deal with a myriad of complex cases ranging from A-Z and their investigative requirements are usually quite demanding because their client's cases are often emotionally upsetting and some clients could be sentenced to serve time in prison while others could be facing financial ruin. The challenges are many working with lawyers, and they are also very gratifying when the investigator finds valuable evidence that promotes a favorable settlement in a litigated matter or helps in obtaining a not guilty verdict.
Infidelity and Surveillance Investigations:
Both require surveillance that cannot begin unless the client knows without a doubt where the subject will be before the investigator starts surveillance. Upon learning where the subject is, it is customary to conduct a survey in advance of the location before starting the surveillance.
It is important for the private investigator to become familiar with the topography of the subject's neighborhood and its inhabitants. It can be quite dangerous if the investigator takes up a surveillance position in a community known for gang drug activity.
Finding a strategic location for the investigator to park their vehicle to have an unobstructed view of the subject's location is imperative. Restricted street parking is often a problem, and should be taken into account before commencing surveillance.
Another aspect of an advance survey is to study the ingress and egress of nearby streets and become familiar with them so when the subject departs the PI will know exactly where those roads lead. Video is taken continuously throughout the day and evening of the subject's activity.
A written report describing what transpired during the surveillance should be given to the client at the conclusion of the assignment, and it should correspond with the date and time stamp of the video taken.
Intellectual Property Investigations:
Clients who suspect that their patented product is being copied and manufactured illegally either in the USA or abroad want their investigator to identify who the perpetrator is and to stop them legally.  In nearly all instances of counterfeiting the counterfeit product is inferior to the client's and it could cause irrefutable damage to the authentic product company's reputation.
The investigator assigned to an intellectual property infringement case is charged with the responsibility to learn who the manufacturer is and where they are distributing their counterfeit product. The client's responsibility is to educate the investigator about the product's functionality.
A demonstration should be performed for the private investigator to see the differences between the authentic and counterfeit product, so the PI can recognize which is the genuine patented product. The counterfeiter's business facility may have to be infiltrated by an undercover detective to acquire the intelligence necessary that will convince a judge to authorize a search and seizure of the counterfeit product's facility if it is in the USA.
Should the counterfeiting take place outside of the USA, a white paper is served upon the government of that country by the United States Secretary of State. The white paper is a document that demands the manufacturing of the counterfeit product immediately cease. Customs officials of Home Land Security are also notified to prevent the counterfeit goods from entering the United States. These investigations are not a simple task, and many of them are quite dangerous.
Verifying a Private Investigator's State License
Most states in the United States require private investigators to be tested and then licensed. Be sure to check a private investigator's license with the State's Licensing Authority. In California, it is the Bureau of Security and Investigative Services. In New York, it is the New York State Licensing Authority.  It's recommended to all potential clients to research whether the investigator is a member of an association of private investigators in their state. In California, it is the California Association of Licensed Investigators. In New York, it is the New York Association of Licensed Private Investigators.
Nearly all states require that an investigator's license is published on all of their written material and their website. To find out whether a private investigator is duly licensed, be mindful that most state agencies start with the name of the state. As an example, to know if a private investigator holds a license in Florida, run a Google search for Florida private investigator license verification. The same applies when researching if the investigator belongs to an Association.  
Most Requested Investigations
Pre – Employment Background Investigations: Be mindful that State & Federal laws regulate pre-employment background investigations. Ask the investigator to explain what forms are required for you to sign to comply with the law.
Executive Level Background Investigations:
These investigations are usually devoted to high- profile executive for employment, principals involved in a merger and acquisition and for possible investment in a company. These investigations are typically researched on a national and international scale. State and Federal laws also pertain to these investigations when conducted in the USA.
Employee Maleficence:
When an employee is suspected of theft, embezzlement or drug and alcohol abuse.  Surveillance and undercover investigations are often utilized to unveil the perpetrator.
Locate Investigations: People wanting to find their birth parents, siblings, relatives, lost love and also attorneys seeking to locate critical witnesses.
Infidelity Investigations: A spouse or significant other wants to learn if their lover is unfaithful.
Intellectual Property Infringement Investigations: Finding who is responsible for manufacturing without consent a registered patented product or who might be violating a copyright.
Asset Investigations: When a judge grants a judgment to a plaintiff against a defendant. The judgment authorizes the plaintiff to attach any assets belonging to the defendant to satisfy the judgment.
Remember There Are No Guarantees!
No private detective, private investigator or PI should ever guarantee a client a favorable investigative result. If they do, it is at their peril, and the client may very well find several consumer complaints naming that investigator for false promises and fraud.